Destin Plastic Surgery
4485 Furling Lane
Destin, FL 32541
Phone: (850) 654-1194
Monday–Thursday: 7 a.m.–5 p.m.
Friday 7 a.m.–2 p.m.

Anti Aging Skincare Clinic
4485 Furling Lane
Destin, FL 32541
Phone: (850) 654-8015
Monday–Thursday: 7:30 a.m.–5 p.m.
Friday 7:30 a.m.–2 p.m.

Out-of-Town Patients
When you specialize in excellence, word travels. While people frequently visit us for plastic surgery from Gulf Shores, Alabama, and Panama City and Pensacola, Florida, men and women from across the country and even overseas also regularly travel to Destin Plastic Surgery for a safe, rewarding transformation. Whether it's our world-renowned surgeon Dr. William Burden, our exceptional results, our first-class care, or all of the above, there are so many reasons our patients are happy to go the distance.
Our knowledgeable, dynamic staff is ready to assist you with your every need. They will help you feel like a local while you attain the enhanced vision you have for yourself. To get started, request a consultation online or call our office at (850) 654-1194.
Excellence For Alabama Patients
While people frequently travel to our practice by air, Alabama residents from cities such as Mobile, Montgomery, and Gulf Shores can take a simple car trip east on I-10 to our Destin facility. They tell us that the level of care, safety, results, and hospitality they receive here are beyond compare.
The "New You Vacation"
Our patients are naturally excited by the thought of gaining the improvements that matter most to them, whether it's fuller breasts, slimmer contours, a more youthful facial appearance, or another goal. We have perfected our travel program, called the "New You Vacation," to make the entire process smooth and rewarding, no matter where it is you call home. By anticipating the specific needs of our out-of-town guests, we can often eliminate the need to make more than one trip here for your procedure.
First Contact
After you speak to one of our staff members about your procedure interests, we will set up a consultation and pre-op appointment a day or 2 prior to your surgery date. We will assist you with your preparation, whether you need lodging, spa services, restaurant options, or transportation.
2 Weeks To Go
About 2 weeks prior to your surgery date, a nurse will set up a phone appointment to review the important details of your surgery. Additionally, payment for surgery will be due at this time, in the form of a cashier's check or credit card.
Your Consultation
At your consultation and preoperative visit, your surgeon will perform a thorough evaluation and discuss the procedure in detail with you. Our staff will work with your schedule to make postoperative visits as convenient as possible. We encourage our patients to have as many face-to-face post-op visits as possible, but we can do some follow-up via email and phone.
Our patients from surrounding states such as Alabama, around the country, and abroad consistently tell us that our excellence in service and results were well worth the trip.
Our Staff Makes The Difference
We owe a significant share of our success to our dedicated staff of medical professionals and office members. Patients who travel to our practice particularly appreciate the following qualities in our team:
Conscientious: Do you need to know how much time to take off work? Are you wondering where to stay when you're in town? Would you like to arrange a nurse to care for you after surgery? Our staff will take care of any and all details to ensure your time with us is stress-free and rewarding.
Knowledgeable: Our staff members, many of whom have been with us for years, are true professionals who have excellent credentials and extensive experience. They will help you obtain the information you need so you feel confident about your decisions.
Accessible: You may contact our staff, whether you prefer email or a telephone conversation, every step along the way, from gathering information about a procedure to scheduling surgery or allaying post-op concerns.
Qualified: Our excellence in patient care extends to the operating room; Dr. Burden is always accompanied by our own board-certified anesthesiologist for all surgeries.
Air Transportation
Destin Plastic Surgery can be reached by both national and international flights via either Fort Walton Beach Airport (VPS) or Panama City Airport (PFN). Private aircraft and charter flights can fly directly into Destin Airport (DTS). Our staff will be happy to assist you with any travel arrangements that you might need including gulf front luxury condominiums and limousine transportation.
Private Aircraft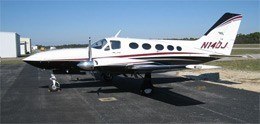 Private plane service available to Destin Plastic Surgery patients at Destin Airport located 5 miles from the practice. For more information, on chartering our private plane, please contact our office.
Commercial Aircraft
Dr. Burden is a renowned, board-certified plastic surgeon skilled in face, breast, and body procedures. An innovator and educator in aesthetics for over 25 years, Dr. Burden pioneered "No Scar on the Breast" augmentation. His expertise and compassionate presence provide a rewarding treatment experience from the initial consultation to the final results.
Meet Dr. Burden
Credentials You Can Trust