Destin Plastic Surgery The Grant Building
4485 Furling Lane
Destin, FL 32541
Phone: (850) 654-1194
Monday–Thursday: 7 a.m.–5 p.m.
Friday 7 a.m.–2 p.m.

Anti Aging Skincare Clinic The Grant Building
4485 Furling Lane
Destin, FL 32541
Phone: (850) 654-8015
Monday–Thursday: 7:30 a.m.–5 p.m.
Friday 7:30 a.m.–2 p.m.

Meet the Staff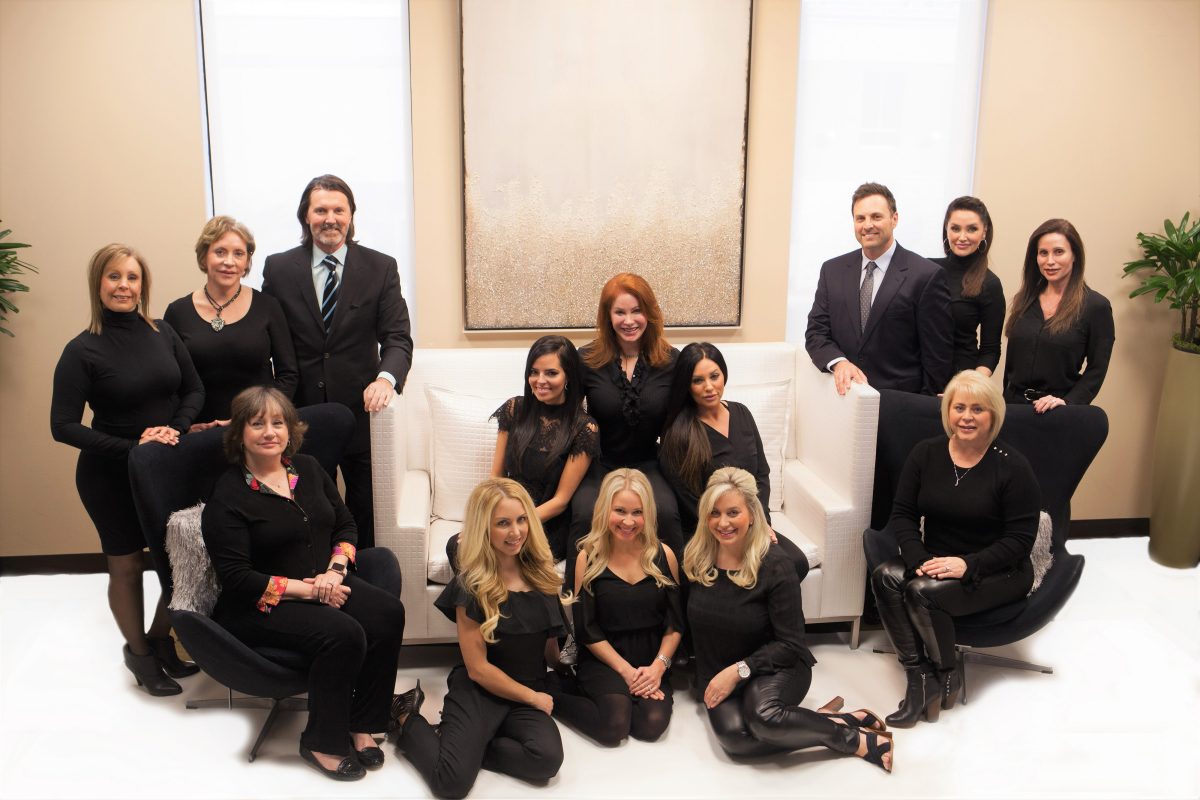 Bill Edelman, PA-C
Botox and Injectable Clinic Director
Bill Edelman, PA-C graduated as a Surgical Physician Assistant from the University of Alabama at Birmingham, one of the few such schools in the country, and joined our staff in 1998.
Bill Edelman (sometimes known as BOTOX Bill) is one of the most knowledgeable providers of BOTOX® Cosmetic in the Southeast. He is nationally known for his skill and technique and has over 11 years experience with BOTOX® Cosmetic and dermal fillers.
While many offer BOTOX® treatments, this does not necessarily mean they are informed on the proper ways to administer injectables. It takes someone with experience, a large patient referral base and the ability to make their patients comfortable in their surroundings to provide a first class treatment. Bill has administered over 12,000 treatments to patients from all around the world.
Due to his vast experience and the quality of injections, Destin Plastic Surgery has been distinguished as a Physician Trainer of Advanced Techniques in BOTOX®, Diamond Provider (Top 2% in the nation) and a Circle of Excellence facility (reserved for the top 200 practices).
Click here to email Bill.
---
Joan Pleat, BSN, RN
Joan Pleat, BSN, RN, graduated from Duquesne University in Pittsburgh, PA, with a bachelor's degree in nursing. Joan worked in the intensive care unit (ICU) and step-down unit with critical care patients at Peninsula General Hospital in Salisbury, MD. Joan then moved to Baltimore, MD, where she worked in the OB/GYN and newborn nursery unit at Johns Hopkins Hospital. Her critical care experience at Johns Hopkins and other hospitals allowed her to gain much medical experience and knowledge.
Joan moved with her family to Rockville, MD, to assume a position as the head surgical nurse for the Podiatric Surgical Center. She also worked in the community health and maternal child units at Shady Grove Adventist Hospital where she taught classes in childbirth, breastfeeding, and American Heart Society Life Support training. Joan is certified in advanced cardiac life support.
In the fall of 1995, Joan moved to Destin prior to Hurricane Opal. Dr. Burden was looking for a nurse with an advanced degree in nursing, as well as, someone with comprehensive experience. He wanted to have medical staff that would complement his experience and enhance the knowledge of the facility. Joan joined Dr. Burden within 2 months of starting his now world-famous practice, and she has had a great adventure ever since.
During her 28 years of nursing experience, Joan made time to raise 4 children: Candace, Nicholas, Austin, and Cassandra. If you want to make her day, let her know how young she looks, or ask about her grandchildren: Oliver, Piper, Abigail, Hadley, Emerson, Camden, Collins, and Hensley.
In the office, Joan will assist Dr. Burden in obtaining your medical health history to ensure you are properly prepared for your planned surgery. She will also arrange your pre-operative and post-operative care with the proper medications, garments, and supplies, in addition to your instructions to assist in a smooth recovery.
Click here to email Joan.
---
Pam Moore
Transcriptionist

Pam Moore is the transcriptionist and medical records manager of Destin Plastic Surgery. She joined the practice in March 2004 bringing with her over 15 years of hospital and medical office experience and management.
Pam graduated at the top of her class from Pima Medical Institute in Albuquerque, NM, with a degree in radiologic technology. She was a registered X-ray technologist for many years before joining the staff at Destin Plastic Surgery.
Pam is known around the office for her exceptional organizational skills and meticulous attention to detail, ensuring accuracy in all aspects of patient charting and reporting.
A native of Memphis, TN, Pam lived throughout the United States with her Air Force husband and 3 children, and eventually chose to make the Emerald Coast the family's permanent home. She is a lifelong Saints fan and enjoys traveling wherever and whenever possible.
---
Machele Hale
Machele Hale is a native of the Destin area and joined Destin Plastic Surgery in 2000. Since that time, she has worked in patient scheduling and finance with a focus on providing excellent customer service. When you meet Machele, you are taken in by her warmth, mannerism, and friendliness.
"Since joining Destin Plastic Surgery, my main priority has always been to professionally work with patients to make their scheduling process as easy as possible. No matter what the purpose is for your visit, I want you to be fully satisfied with the level of customer service you receive. I feel very fortunate to share my knowledge and dedication, and to have been with such a great practice for so long. My job is to ensure that our future/existing patients receive a 5-star customer service experience when scheduling an appointment or when just calling to ask a question. We are available to answer all your questions and put your mind at ease. Here at Destin Plastic Surgery, we take pride in what we do."
Machele will coordinate the scheduling of your surgery and your preoperative and postoperative care to make the process as smooth as possible. She will also explain the cost of your procedure, including the surgeon's fees, the anesthesia fee, and the facility fee.
Click here to email Machele.
---
Sally Surgnier, RN
Nurse/Aesthetician

Licensed Paramedical Esthetician in Florida & Alabama
Registered Nurse
Member: National Society of Plastic Surgical Skin Care Specialists
Born and raised in Florida, Sally started her medical career in 1978 as a registered nurse learning how the body works both inside and out. Her passion became focused on specializing solely on the skin and understanding the complexities of it.
In 1997, she took a 600-hour medical aesthetician course and obtained her skincare specialty license as a certified medical aesthetician in the states of Florida and Alabama, which allowed her to work with dermatologists and plastic surgeons using the latest innovative technology in medical skincare.
Sally has been employed at Destin Plastic Surgery's Anti-Aging Clinic of Destin since 2003 and has dedicated herself to over 2,000+ clients by helping them attain healthy skin through results-oriented therapy such as facials, peels, and clinical grade cosmeceuticals. Having the privilege of working with two highly sought-after physicians in Destin, she feels like there is so much to still learn and strives to keep herself educated.
Sally's experience as a plastic surgery nurse and her updated training at specialized skincare courses has enabled her knowledge and certification in:
Dr. Obagi Skin Health Restoration Rejuvenation
Preoperative & Postoperative Skin Care
Correcting Treatment for Acne
Sun Damage
All Aspects of Skin Rejuvenation
Sally is also the only member of the Society of Plastic Surgical Skin Care Specialists (SPSSCS) in the western Florida Panhandle. This society is dedicated to the promotion of education, enhancement of clinical skills, and the delivery of safe, quality skincare provided to patients from the offices of plastic surgeons certified by or eligible to sit for examination by the American Board of Plastic Surgery. Its endorsement by the American Society of Plastic Surgeons (ASPS) further confirms her standing and commitment to excellence in skincare treatment.
She also possesses a full range of makeup expertise that spans from soft and very natural beauty (a top request of her bridal clientele) to seductive glamour, including brow shaping and tinting. She uses only high-quality products that create clean, beautiful and long-lasting makeup for all occasions.
In her 11+ years of experience in the industry of skincare and makeup, Sally's goal has always been to provide positive results, health for the skin, and the best products anywhere, including:
Facials and Peels – Sally offers a variety of options, customized for your unique skin needs and concerns.
Acne Treatments – Today, virtually every case of acne can be resolved with properly performed treatment(s).
Makeover – Refresh your look or create a new one.
Lash & Brow Tinting – Brow and lash tinting changes the color, plus adds the illusion of thickness and dimension.
Medical Grade Skin Care products – Sally is available to provide and answer your questions for the best products to use for your unique skin.
Sally believes strongly in working with the physicians as a team member to provide every patient with the knowledge and treatment necessary to achieve their skincare goals. Due to her experience and constantly updated training, her clients trust in her personalized skincare plan and selection of the right product(s) to meet their individual skin requirements. This may include traditional techniques such as facials, or more clinical therapeutic treatments which provide solutions for uneven pigmentation or signs of aging and even more.
Click here to email Sally.
---
Patricia Sgobba
Esthetician

Esthetician Trish Sgobba, our very own British import, joined our office back in 2006. Her long skincare career started back in 1996 in the UK before starting an extensive period of traveling when she became an esthetician working for the largest spa organization at the time, Steiner of London. Steiner was awarded the prestigious royal warrant by Queen Elizabeth to give her seal for products and services that she and her family use. During her time with Steiner she was able to offer her services to a diverse clientele including some celebrities and dignitaries while visiting over 50 countries. During this time, she met and fell in love with her now husband Jason and moved stateside. She has since went on to become a skincare trainer, beauty blogger and even the familiar voice of Destin Plastic Surgery's radio commercials.
Since joining our team she has grown a large following of clients due to her extensive skincare knowledge and her calming demeanor.
"I simply love what I do, especially educating my clients on making the best choices to help them achieve their desired results. Dr. Burden and my fellow colleagues at Destin Plastic all share the same passion for what we do, which is why I enjoy working here so much."
Click here to email Patricia.
---
Melissa St John
Esthetician

Melissa St John has been a licensed Esthetician since 2005 and has most recently been voted Best Esthetician of the Emerald Coast for 2012 and 2013. She gained her experience working for one of the top rated Resort Spas in the state of Florida before transitioning to the exciting clinical side of skincare. She has a true passion in the skincare industry, helping her clients achieve optimal results through clinical grade procedures and products. She is also a certified Xtreme Lash Extension stylist offering lash extensions and fills.
"The best part about my job is the fact that I love making a difference in the appearance and health of my clients' skin. Nothing is more rewarding to me than seeing my clients' skin rejuvenate into something beautiful while also improving their self esteem."

Born in New Iberia, Louisiana, Melissa moved to the area in 1994 and feels so blessed to call this beautiful town of paradise "home." Melissa is happily married to her high school sweetheart Chris and enjoys spending her free time at the beach and watching as many sunsets along the beautiful Emerald Coast as she can.
Melissa's sweet and bubbly personality will surely make your experience at Destin Plastic Surgery's Anti-Aging Clinic a pleasant one.
Click here to email Melissa.
---
Natalie Kline
Patient Care Coordintor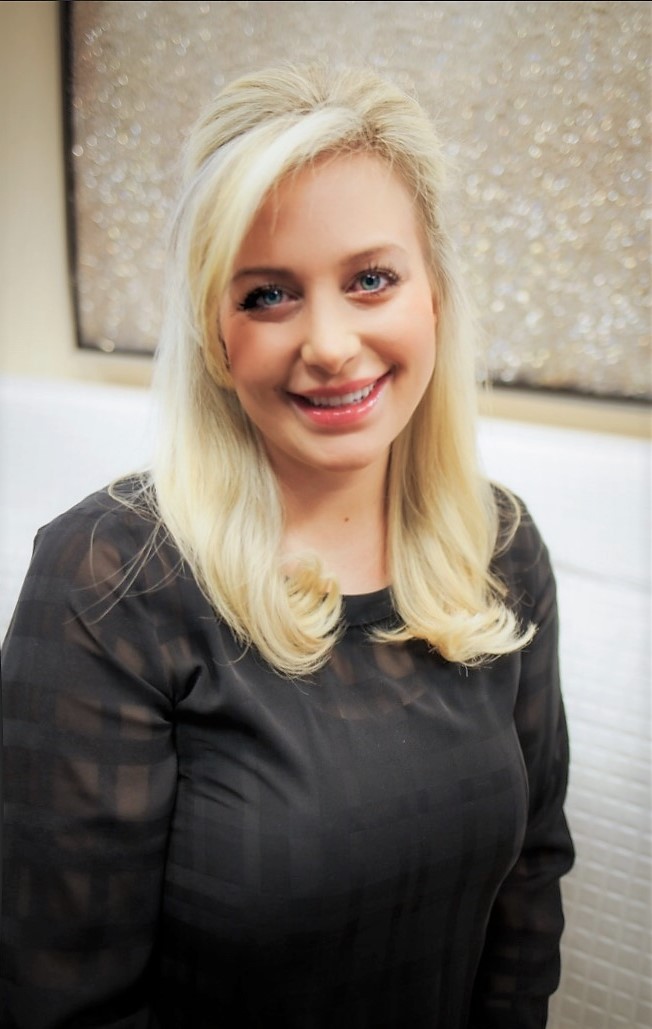 Natalie has worked for Destin Plastic Surgery and Dr. Burden since June 2008. She was initially a front desk patient liaison, then she became the skincare manager, and now she wears multiple hats working as a patient care coordinator and doing some skincare management. She has received a tremendous amount of top notch training in skincare products, injectables and different procedures to improve skin wellness while working at the front desk. Whether you are wanting to know about skincare products, injectables or a surgery, Natalie can help!
As a patient care coordinator, Natalie serves as our patients' liaison from scheduling their initial consultation through their surgery and post-operative care. She helps answer questions regarding your procedure, financing options and surgery scheduling. She appreciates the privilege of being a part of patients' decision to have surgery and wants to ensure that our patients have an incredible experience from beginning to end.
"I am one of those lucky people who can honestly say that I absolutely love my job and every aspect of it. I am truly blessed to be a part of such a successful practice."
Natalie was born in Minnesota, moved to Jacksonville, FL, at the age of 11 and moved to Destin, FL, following graduation from The University of North Florida, where she earned a bachelor's degree in business management. She and her husband, Josh, welcomed their first baby, Penelope, in 2017. As a family they spend a lot of time enjoying both indoor and outdoor activities and love to spend plenty of time in or on the water. Natalie also enjoys internet shopping for girly things for Penelope and planning trips to Disney World (one of her favorite places).
---
Sarah DePaul
As our plastic surgery clinic manager, Sarah is one of the first faces you will see when arriving at our practice. Sarah loves relating to patients on a personal level.
"Building relationships is very important to me, I truly care about every patient."
She oversees all our laser and injectable appointments. Sarah also works with our marketing team to provide them with up to date events and "what's happening" at the practice.
Sarah joined us a few years ago, when she moved to Florida from New York, where she was a makeup artist/stylist in the fashion world. She has always been fascinated by the medical field and believes overall health is a result of a combination of things, including feeling confident about one's self.
"I love my job because I am so blessed to be a part of an industry that enhances individuals' self-confidence and helps them feel good on the inside, as well as the outside! I enjoy seeing those around me, whether it be patients, friends, or family members, turn into confident, healthy people. Being part of such a journey is a very rewarding experience."
In her spare time, Sarah loves to travel, participate in adventures outdoors, shop, and relax. She is passionate about meditation and spiritual healing. Sarah is still currently a makeup artist for film and various events. Spending time with friends is very important to her as well. She lives near the beach with her beautiful son, Micah.
"There is a certain freedom that comes with being content in your own skin. We have a wonderful staff, and the BEST surgeons. I love helping smooth out the process of patients overcoming their insecurities or concerns, enhancing their natural beauty, and achieving the liberty that is theirs to enjoy. I'm blessed and honored to work at Destin Plastic Surgery and for all of our patients."
---
Itala Barlow
Itala Barlow joined our practice in April of 2016 and has been a huge asset to our entire team. Born in Brazil and raised in Mississippi, she brings an international feel, as well as southern charm to our office. She is fluent in Portuguese, English and versatile in Spanish.
In October of 2015, after falling in love with the beautiful Emerald Coast beaches, she and her husband decided to move to Destin and make it their new home. She brings with her over 6 years of customer service experience and a passion for helping others. "I have always wanted to work in a field that makes a difference; it is a great feeling seeing a happy patient at their last post-operative visit."
---
Richard J. Grisoli, M.D.
Laser and Vein Clinic Director

Destin Plastic Surgery welcomes the addition of Richard J. Grisoli, M.D. to their practice. Dr. Grisoli holds three board certifications in the specialties of Anesthesiology, Critical Care Medicine, and Phlebology. As the physician who administers all laser treatments, Dr. Grisoli has been working with medical lasers and intense pulsed light since 1995. He is a member of the American Society for Laser Medicine and Surgery as well as the Society for Clinical and Medical Hair Removal.
Dr. Grisoli has also established his private practice Destin Vein Center www.destinvein.com on the Emerald Coast. Recognized for his treatment of all types of veins from tiny cosmetic spider veins to large varicose veins, Dr. Grisoli will recommend a treatment plan to help you achieve your goals. Medicare and insurance accepted for some vein treatments.
Dr. Grisoli will be happy to see you for a free consultation on laser hair removal or vein treatments.
Contact Sarah, his scheduler with any questions.
---
Samuel A. Budnyk, M.D.
Anesthesiologist
Samuel A. Budnyk, M.D. is the Medical Director of Destin Surgery Center and also serves as attending anesthesiologist for the surgical procedures performed at the Center for Destin Plastic Surgery. He is board certified in Anesthesiology by the American Board of Medical Specialties.
Dr. Budnyk graduated from Brown University in Providence, Rhode Island, followed by medical school at the University of Florida. Thereafter, he completed an internship in Internal Medicine, followed by a Residency in Anesthesia at Shands Hospital at the University of Florida. He has experience providing a wide variety of anesthetics to many different types of patients undergoing a myriad of medical procedures.
Dr. Budnyk's goal is to provide the safest, most comfortable anesthesia experience for all patients at Destin Surgery Center.