Destin Plastic Surgery The Grant Building
4485 Furling Lane
Destin, FL 32541
Phone: (850) 654-1194
Monday–Thursday: 7 a.m.–5 p.m.
Friday 7 a.m.–2 p.m.

Anti Aging Skincare Clinic The Grant Building
4485 Furling Lane
Destin, FL 32541
Phone: (850) 654-8015
Monday–Thursday: 7:30 a.m.–5 p.m.
Friday 7:30 a.m.–2 p.m.

Meet the Staff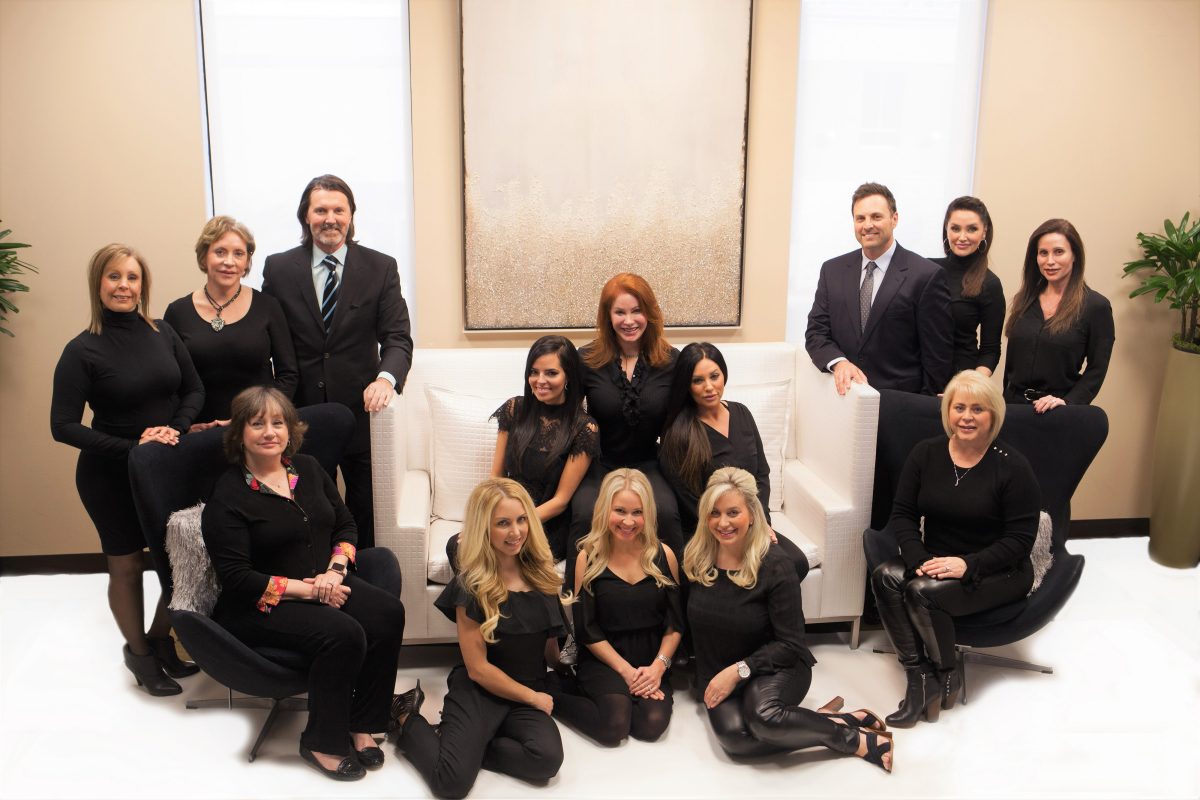 Bill Edelman, PA-C
Botox and Injectable Clinic Director
Bill Edelman, PA-C graduated as a Surgical Physician Assistant from the University of Alabama at Birmingham, one of the few such schools in the country, and joined our staff in 1998.
Bill Edelman (sometimes known as BOTOX Bill) is one of the most knowledgeable providers of BOTOX® Cosmetic in the Southeast. He is nationally known for his skill and technique and has over 11 years experience with BOTOX® Cosmetic and dermal fillers.
While many offer BOTOX® treatments, this does not necessarily mean they are informed on the proper ways to administer injectables. It takes someone with experience, a large patient referral base and the ability to make their patients comfortable in their surroundings to provide a first class treatment. Bill has administered over 12,000 treatments to patients from all around the world.
Due to his vast experience and the quality of injections, Destin Plastic Surgery has been distinguished as a Physician Trainer of Advanced Techniques in BOTOX®, Diamond Provider (Top 2% in the nation) and a Circle of Excellence facility (reserved for the top 200 practices).
Click here to email Bill.
---
Joan Pleat, BSN, RN
Joan Pleat, BSN, RN graduated from Duquesne University in Pittsburg, PA. with a Bachelor's Degree in Nursing. Joan worked in the Intensive Care Unit (ICU) and Step Down Unit with critical care patients at Peninsula General Hospital in Salisbury, MD. Joan then moved to Baltimore, MD. where she worked in the OB/GYN and Newborn Nursery Unit at Johns Hopkins Hospital. Her critical care experience at Johns Hopkins and other hospitals allowed her to gain much medical experience and knowledge.
Joan moved with her family to Rockville, MD. to assume a position as the head surgical nurse for the Podiatric Surgical Center. She also worked in the Community Health and Maternal Child Units at Shady Grove Adventist Hospital where she taught classes in childbirth, breast feeding, and American Heart Society Life Support Training. Joan is certified in Advanced Cardiac Life Support.
Joan is experienced with all aspects of facial, breast, and body contouring procedures. She has assisted in surgery, she has performed the anesthesia, and she has taken care of thousands of patients after surgery. She understands what you need before, during, and after surgery, and is your advocate.
In the fall of 1995, Joan moved to Destin prior to Hurricane Opal. Dr. Burden was looking for a nurse with an advanced degree in nursing, as well as someone with comprehensive experience. He wanted to have medical staff that would complement his experience and enhance the knowledge of the facility. Joan joined Dr. Burden within two months of starting his now world-famous practice, and she has had a great adventure ever since.
During her 40 years of nursing experience, Joan has made time to raise four children: Candace, Nicholas, Austin, and Cassandra. If you want to make her day, let her know how young she looks or ask about her four children and nine grandchildren. In the office, Joan will assist Dr. Burden in obtaining your medical health history to ensure that you are properly prepared for your planned surgery. She will also arrange your pre-operative and post-operative care with the proper medications, garments, and supplies, in addition to your instructions to assist in a smooth recovery.
Click here to email Joan.
---
Machele Hale
Machele Hale is a native of the Destin area and joined Destin Plastic Surgery in 2000. Since that time, she has worked in patient scheduling and finance and is very customer service oriented. When you meet Machele you are taken in by her warmth, mannerism and friendliness.
"Since joining Destin Plastic Surgery, my main priority has always been to professionally work with the patient to make their scheduling process as easy for them as possible. No matter what the purpose is for your visit to our office, I want you to be fully satisfied with the level of customer service you receive." 
Machele will coordinate the scheduling of your surgery and your preoperative and postoperative care making it as smooth as possible. She will also explain the cost of your procedure, including the surgeon's fees, the anesthesia fee and the facility fee.
Click here to email Machele.
---
Sally Surgnier, RN
Nurse/Aesthetician
Sally Surgnier, RN, was born and raised in Florida. Her medical career began in 1978. As a registered nurse, Sally is very knowledgeable on how body works both inside and out. She became focused on specializing solely with the skin and its complexities and spent over 600 hours in formal courses to earn a Skin Care Specialist License in the states of Florida and Alabama.
Sally's training has allowed her to work with dermatologists and plastic surgeons using the latest innovative technology in medical skin care. She has over 25 years of experience in the skin care industry and extensive knowledge in Plastic Surgery as a nurse. Few people have this combination of experience.
After moving to Destin, Sally joined the staff of Destin Plastic Surgery as a nurse. Her obvious expertise in skin care allowed her to assume the dual role of Plastic Surgery nurse and skin care specialist. Since 2003, she has dedicated herself to over 2,000 clients, helping them attain healthy skin results. Using her medical knowledge, she has also helped advise her clients on healthy lifestyles, diet, and vitamins to further enhance their skin's health.
Sally has dedicated herself to continuing education to be the best she can be for herself and her clients. She has continued her training with courses that have enhanced her knowledge. Sally is the only member of the Society of Plastic Surgical Skin Care Specialists (SPSSCS) in the western Florida Panhandle. The SPSSCS is dedicated to the promotion of education, enhancement of clinical skills, and the delivery of safe, quality skin care provided to patients from the offices of plastic surgeons certified by the American Board of Plastic Surgery. Its endorsement by the American Society of Plastic Surgeons (ASPS) further confirms Sally's standing and commitment to the excellence in skin care treatment.
Sally possesses specialized training in hair removal laser. Many people seek out her care to remove unwanted hair in the bikini area, face, and back, as well as other areas.
Sally has expertise using the ThermiVa system for nonsurgical vaginal rejuvenation. Women have benefitted in improved vaginal health following her treatments.
"I strongly believe in working with the physicians as a "Team Member" to provide every patient with the knowledge and treatment necessary to achieve their skin care goals. My experience and commitment to training, allows me to carefully select the right products and plan to meet their individual skin care requirements. This may include traditional techniques such as facials, or more clinical therapeutic treatments which provide solutions for uneven pigmentation or signs of aging."
Please call Monday thru Friday (850) 654-8015.
You can also send a Direct E-mail to me: Sally@ThePlasticDoc.com
---
Patricia Sgobba
Esthetician
Trish Sgobba is our very own British import. Her long skincare career started back in 1996 in the UK. For several years Trish spent an extensive period traveling the globe working as an esthetician. During that time she met her husband. They found the perfect place to call home when they moved to Destin and have been here for over 20 years. Trish began working at Destin Plastic Surgery's skincare clinic in 2006 and has become a professional skincare trainer, beauty blogger, and even the familiar voice of Destin Plastic Surgery's radio commercials. Her diverse clientele over the years has included celebrities and dignitaries. Many of her loyal clients have been with her since she first started here at Destin Plastic Surgery. Her clients trust her extensive skincare knowledge, attention to detail and her calming demeanor. Trish will gently guide you towards the best services and products for your individual needs. Her goal is to educate her clients and provide exceptional care, without the feeling of pushy sales tactics. She loves specializing in Obagi Blue peels, Microneedling, and HydraFacial treatments.
"I simply love what I do! Dr. Burden and my fellow colleagues at Destin Plastic all share the same passion for what we do, which is why I enjoy working here so much."
Click here to email Patricia.
---
Melissa St John
Esthetician
Melissa St John has been a licensed Esthetician since 2005 and has most recently been voted Best Esthetician of the Emerald Coast in 2012, 2013, 2015 and 2020 by Emerald Coast Magazine. She was also voted Best Esthetician in Destin 2016, 2017 and 2020 by VIP Destin Magazine. She began her career working for one of the top rated Resort Spas in the state of Florida before transitioning to the exciting clinical side of skincare. Melissa has been employed at Destin Plastic Surgery's Anti-Aging Clinic since 2011 and feels beyond blessed to do what she loves every single day. She has a true passion in the skincare industry, helping her clients achieve optimal results through clinical grade procedures and products.
"The best part about my career is the fact that I love making a difference in the appearance and health of my clients' skin. I love building relationships with my clients and tracking their skin's progress as it becomes healthier through medial grade products and procedures. Nothing is more rewarding and gratifying to me than seeing my clients' skin rejuvenate into something beautiful while also improving their self-esteem."

Born in Louisiana, Melissa moved to the area in 1994 and feels so blessed to call this beautiful town of paradise "home". Melissa is happily married to her high school sweetheart, Chris and loves spending her free time at the beach with their 2 daughters, Lillian and Ella.
Melissa's sweet and bubbly personality will surely make your experience at Destin Plastic Surgery's Anti-Aging Clinic a pleasant one.
Click here to email Melissa.
---
Natalie Kline
Patient Care Coordinator
Natalie joined the practice in June of 2008. She attended The University of North Florida and graduated with a Bachelor of Business Administration Degree in Management. She brings a wealth of customer service experience to our office and is always greeting our patients with a bright smile.
She started her career at Destin Plastic Surgery managing the Anti-Aging Skincare Clinic. Natalie demonstrated her management talent and has become the Patient Care Manager and Chief Operations Officer.
Natalie will endeavor to answer you questions about plastic surgery and assist you in scheduling your consultation and your surgery.
Natalie's experience has benefited many patients not only with her professional managerial style but also with her experience with skincare, non-surgical, and surgical treatments.
---
Richard J. Grisoli, M.D.
Laser and Vein Clinic Director
Destin Plastic Surgery welcomes the addition of Richard J. Grisoli, M.D. to their practice. Dr. Grisoli holds three board certifications in the specialties of Anesthesiology, Critical Care Medicine, and Phlebology. As the physician who administers all laser treatments, Dr. Grisoli has been working with medical lasers and intense pulsed light since 1995. He is a member of the American Society for Laser Medicine and Surgery as well as the Society for Clinical and Medical Hair Removal.
Dr. Grisoli has also established his private practice Destin Vein Center www.destinvein.com on the Emerald Coast. Recognized for his treatment of all types of veins from tiny cosmetic spider veins to large varicose veins, Dr. Grisoli will recommend a treatment plan to help you achieve your goals. Medicare and insurance accepted for some vein treatments.
Dr. Grisoli will be happy to see you for a free consultation on laser hair removal or vein treatments.
---
Allison Schwartz
Administrative Assistant
Allison Schwartz is the administrative assistant of the Anti-Aging Skincare Clinic at Destin Plastic Surgery. She is most likely the very first face you'll see when you visit the clinic, whether you are scheduled for a skincare visit or a consultation. Allison will be sure to greet you with a bright smile and make you feel welcome. She has brains and beauty, as she earned her bachelor's degree from Florida State University and follows the skincare regimen prescribed at DPS.  
Allison is a local who enjoys all the area has to offer. If you are here on vacation, she will be the first to point you toward the best restaurants and beaches in the area.  
Whether you are looking to schedule an appointment with one of our estheticians or have questions regarding skincare, injectables, or consultations, she looks forward to assisting you and making your experience at Destin Plastic Surgery the best it can be.  
---
Madeleine Hargrave
Madeleine Hargrave is the newest addition to our office here at Destin Plastic Surgery! She is another one of our Florida State University graduates and is native to the greater Tampa Bay area. Feel free to talk with her about all things Tampa, Seminoles, and of course, SkinCare and Injectibles! While she's brand new to Destin, she is excited to meet all of you and grow with our DPS community.
---
Lissa Hatley
Lisa is our very experienced PACU Registered Nurse at Destin Plastic Surgery Center. Lissa Hatley brings compassion and appreciation for her patients to our practice. She works with this amazing team to ensure high-quality, beautiful results. It is her mission to provide the highest quality, safest, most beautiful results for patients. As a preop/PACU nurse, she provides superior care to patients throughout the surgical process. Her personal touch makes our patients feel involved and cared for, as Lissa greatly appreciates getting to know everyone she works with. She finds her job truly rewarding as she watches and helps patients through the transformation process. The importance of relationships is evident between our staff as well – Lissa appreciates her amazing co-workers and how much they support each other every day. Working with our fantastic doctor also provides Lissa with continued learning opportunities, as she appreciates their expertise as they help her gain experience and knowledge daily.
Lissa has been a nurse since 2005 where she started her career in Gainesville, FL at Shands Hospital. She spent the last 7 years working as a Pre-Op/recovery room nurse at Twin Cities hospital where she gained expertise knowledge and experience. She also has many years of experience in wound care, risk management and nursing management.
Outside of work, Lissa leads worship for kids ministry, loves playing the guitar and singing. She enjoys going to the gym and outdoor activities. She and her husband have a beautiful family with three boys and a baby girl!!
---
Kerri Pylant
Kerri manages the Doctor's Clinic, an area in Destin Plastic Surgery designated for BoTox treatments; Juvederm, Voluma, and Volbella lip and face enhancement; Hair Removal Laser; and Vaginal Rejuvenation procedures. Kerri joined our staff in December of 2020.
Kerri is an Alabama native and brings a Southern magnetism to Destin Plastic Surgery. She greets all patients with a smile whether in person or on the phone. You can feel her enthusiasm to help you schedule the treatment you need.
Kerri previously taught after receiving a Bachelor's Degree in Elementary Education at Troy University. She later worked in a law firm. She now looks forward to arriving each day to a fun and rewarding position helping patients enhance their lives.
---
Michelle Isolano
Michelle is a native of Fresno CA moved to Santa Rosa Beach in 2020. She has extensive experience in the medical industry working in many positions from front desk to medical records, scheduleling to transcription, and managing medical executives.
She is married to her husband Andrew, a retired 9/11 FDNY firefighter. They enjoy living in the Destin area and spending time with their children, Cortney and Trent, going to the beach, traveling and experiencing different places and people, and tasting wines from around the world!
You will enjoy talking to her in person and on the phone. Her quick wit and understanding your needs will contribute to your experience at Destin Plastic Surgery. Ask her about Vegas.
---