Destin Plastic Surgery The Grant Building
4485 Furling Lane
Destin, FL 32541
Phone: (850) 654-1194
Monday–Thursday: 7 a.m.–5 p.m.
Friday 7 a.m.–2 p.m.

Anti Aging Skincare Clinic The Grant Building
4485 Furling Lane
Destin, FL 32541
Phone: (850) 654-8015
Monday–Thursday: 7:30 a.m.–5 p.m.
Friday 7:30 a.m.–2 p.m.

Resurfacing Laser Treatments
Resurfacing Laser Treatments
You don't have to accept wrinkles, sun damage, and other skin blemishes as part of your appearance. With laser skin resurfacing from Destin Plastic Surgery, you can eliminate many irritating skin conditions that were once thought to be untreatable. Our office offers three of the most technologically advanced laser platforms available from Sciton®: MicroLaserPeel™, ProFractional Therapy™, and Contour TRL™ Laser Peel. These treatments can help renew your complexion from the inside out for younger-looking skin that exudes resilience and radiance.
Women and men visit us for laser skin resurfacing from Fort Walton Beach, Valparaiso, Niceville, and Miramar Beach, Florida, and across the Emerald Coast. Request a free skincare consultationRequest a free skincare consultation online. You may also call our office at (850) 654-1194 to schedule your appointment.
Who Should Receive Resurfacing Laser Treatments?
Laser skin treatments are generally appropriate for individuals who want to see more significant changes in their skin. People who are concerned with age-related imperfections such as facial lines and creases are often good candidates, as are people with sun damage and overall poor skin texture. We often recommend this procedure to treat skin problems such as:
Wrinkles
Sun damage
Scars
Pigmentation irregularities
Keratoses
Poor skin texture/tone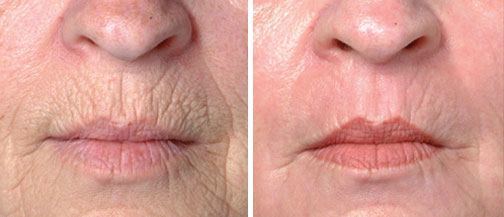 Since each laser resurfacing treatment is used for different purposes, our certified laser specialists will evaluate your skin prior to treatment in order to determine which is right for you. Individuals who are more concerned with redness, broken capillaries, or other vascular irregularities may want to consider Sciton® Forever Young BBL™.
A Reputation Built on Results
5'4, 123lbs & was a 32A cup before my BA! 1 day post-op 485cc SSF I am keeping my journey updated with...
My experience with Dr. Burden and his staff has been unbelievably wonderful. He is a doctor of great...
My experience with Dr. Burden and the wonderful team at Destin Plastic Surgery was fantastic. From...
Dr. William Burden
Founder, Destin Plastic Surgery
Dr. Burden is a fully trained plastic surgeon, certified in cosmetic surgery of the face, breast, and body. He knows that building a distinguished career doesn't happen overnight. He's been serving the community for more than 2 decades, providing personalized aesthetic care and leading the field with pioneering techniques.
State-of-the-Art, Multi-Specialty Surgical Center
How Do Resurfacing Laser Treatments Work?
MicroLaserPeel, ProFractional Therapy, and Contour TRL use thermal laser energy to renew and regenerate the skin. Each treatment delivers heat to the skin in a slightly different way depending on the degree of damage and the level of correction needed.
MicroLaserPeel: Designed for people who want minimal downtime and few side effects, the MicorLaserPeel improves a tired, aged appearance by removing the outer layer of skin, called the epidermis. As the skin heals, fresh cells resurface for more vibrant, healthier-looking skin.

"My skin is softer, smoother, and more supple after my MicroLaserPeel."
Your results may vary.
– Roxanne L., California

---

ProFractional Therapy: This treatment is more aggressive than the MicroLaserPeel and is used for wrinkles, acne, poor skin tone and irregular skin pigment. The laser targets thousands of tiny channels in the skin to simultaneously initiate injury of damaged cells and facilitate rapid healing.
Contour TRL: The Contour TRL laser is a deep resurfacing treatment that helps to reduce the look of deep wrinkles. Laser energy ablates the skin with micron precision and improves skin thickness and resilience by stimulating the growth of new collagen cells.

"People think I look great without knowing what I've done. The glow in my face tells it all – I have younger looking skin now, and feel younger too."
Your results may vary.
– Joan B., Florida

---
What Can I Expect?
Your skin will first be cleansed and you will be provided with protective eyewear for safety. Depending on which laser modality is used, a topical anesthetic may or may not be applied. Our certified laser specialist will hold the laser above the skin while a computer guided scanner directs the laser over the treatment area. Your personal laser settings will determine how deeply the laser energy penetrates.
Treatment usually lasts about 15 to 30 minutes and you are free to return home the same day. Recovery time is dependent on the treatment used, but most people can return to their normal routine in about 3 to 4 days. Deeper treatments will require more recovery time and special aftercare. You will be asked to avoid sun exposure until your skin has fully healed.
You will see noticeable improvements in your skin in about 1 week, with progress continuing over the next 4 to 6 months; although, patient experiences vary. Most people find that their skin feels softer and firmer with better tone, texture, and elasticity.